專營瓦斯爐灶、排油煙處理、食品機械
金興餐飲廚房設備服務客戶提供產品尺寸客製化
專業技師到府服務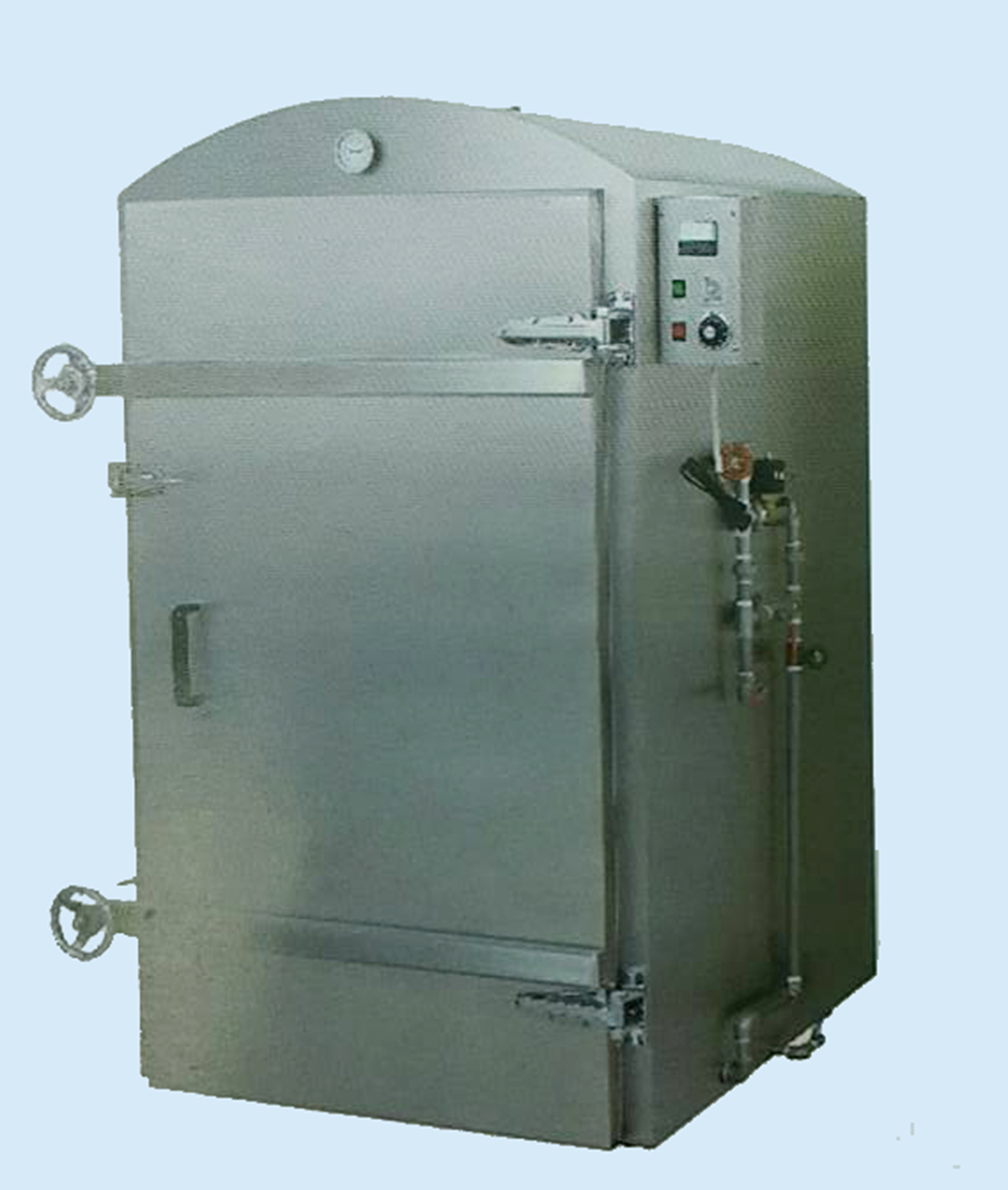 ---
DPS-110-1
單門推入式蒸庫
產品尺寸

dimension

1100x1400x1900 mm

---

蒸氣流量

steam flow rate

140KW

---

電源

power supple

1∅ 220V

---

蒸箱內容量

internal dimension

1/1*4盤(每層)

---

蒸氣管徑

steam pipe(inch)

3/4"

---

產品重量

weight

380kg
---
DPS-200-1
雙門推入式蒸庫(可外接鍋爐)
產品尺寸

dimension

2000x1400x1900 mm

---

蒸氣流量

steam flow rate

195KW

---

電源

power supple

1∅ 220V

---

蒸箱內容量

internal dimension

1/1*8盤(每層)

---

蒸氣管徑

steam pipe(inch)

1"

---

產品重量

weight

660kg
---
JX-105 蒸氣箱 Steamer/steam Box
機器尺寸Size深(L)90cm x 寬(W)101cm x 高(H)180cm


產品特點 (瓦斯型、電力型) 蒸氣箱

●整體規劃設計、蒸食物量大、節省瓦斯、時間。
●爐內蒸氣量分布平均、蒸氣不易流失,保持良好品質。
●採取明火、直接加熱在加熱管,發揮到最高效率。
●保溫效果佳,操作方便,容易清洗。
●設有溫度顯示、時間設定,自動點火,爐內進水系統。
●全機採用SUS304不銹鋼厚板製作。
●間隔式蒸氣架、活動式機台、不佔用空間。


Features (gas or electric powered)

●

Integrated planning/design, large capacity, gas  

 saving, fast steaming.

●

Even distribution of steam within heating chamber
and leak-proof design prevents loss of steam,
ensuring excellent quality.

●

Direct heating of heating pipes with open flame
achieves maximum efficiency.

●

Excellent heat insulation, easy to operate and clean.

●

Temperature display, time setting, automatic ignition, water intake system.

●

SUS304 thick stainless steel construction.

●

Smart kitchen helper for restaurant operators.

●

Movable unit; does not take up excess space.

●

Steam racks and distance between racks may be
customized.
●We welcome opportunities to collaborate with Taiwan
and overseas businesses in exporting our product.



適用產品 非常廣泛


米飯類、麵食類、海鮮產品、肉粽、發糕、蘿蔔糕、素食類、包子、饅頭、蔬菜類、肉品類、工業用產品


Extensive applications


E.g. Rice products, noodle products, seafood products, cakes and pastries, meat products, vegetarian products, and steamed rice dumplings.

This product is patented. All rights reserved.
---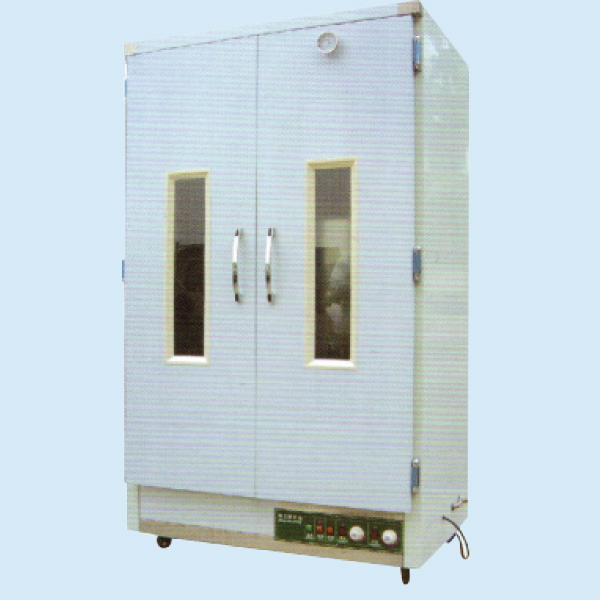 JX-107 雙門發酵箱 Fermented products
產品特點
不銹鋼外殼,高密度保溫,堅固省電溫溼度誤差少,
麵糰發酵亭利皮薄,自動加溫加濕絕不乾皮。箱內不滴水,乾淨衛生不積水。
發酵類產品:品質好壞在生產環節上發酵環境絕對重要,麵糰發酵在組織變化結構上保濕很重要,麵糰在
發酵時,酵母在活動會產生水分蒸發,所以水份要怎麼快速補充,保持它原來的水分讓麵糰不會失水分,表皮酵母死掉產生乾皮厚皮。在密閉空間裡保持溫濕穩定的供應,酵母有很健康活動力,麵團才會更有彈性。


Fermented products:
The fermentation environment is critical to quality outcome during the production process. When fermenting dough, yeast activity will cause moisture evaporation. Moisture must be rapidly replenished to the dough moist and prevent dead yeast from forming a dry, thick crust on the surface. By maintaining stable temperature and humidity within a closed space, healthy yeast activity is ensured, giving the dough more elasticity.
Premium fermentation box
Stainless steel exterior, high-density heat insulation, sturdy, power-saving, temperature/humidity control, and automatic heat/moisture increase to prevent drying crust. No dripping water or water deposit in the box, keeping it clean and hygienic.
---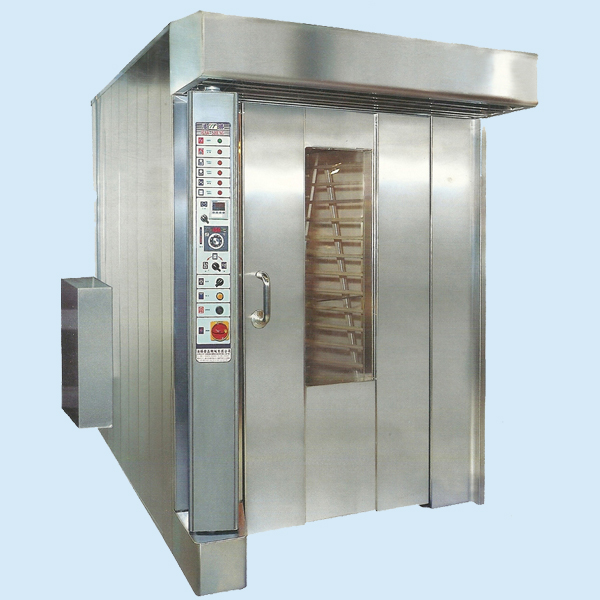 熱風旋轉爐(32盤)
機器尺寸Size深(L)266cm x 寬(W)160cm x 高(H)243cm

柴油、瓦斯、電氣65KW等燃料皆可選用
DIESEL,GAS OR ELECTRIC POWERED AVAILABLE
產品特點
採用日本原裝進口柴油燃燒機,高效率,可節省燃料。
日本原裝進口耐高溫岩棉,保證耐溫高達600C
不銹鋼內壁,耐高溫雙層玻璃隔熱門,性能好、視線佳,使您在烘焙時能清晰看到內部運轉情形。
可拆卸再組合,不受空間影響。
控制箱採用180度旋轉式,可任意調整所需角度。
外觀整體設計,精美大方,機器運轉靜無雜音,烘焙空間利用率高,節省人力,確保產品最高品質。
二段式風車,快速風可烤土司等,慢速風可烤油皮等,本機對西餅小點心、油皮起酥、吐司麵包、漢堡、禮餅油皮酥、法國麵包、餅乾類、西餅禮餅等具有優越之全功能。
台灣、歐洲尺寸烤盤皆可適用(32盤)。
安全警笛及防爆系統,全自動控制。


FEATURES
High-efficiency and energy-saving diesel burner imported form Japan.
High temperature resisting glass-wool imported from Japan,can resist temperatures up to 600C
Stainless steel chamber wall,see-through double glazed high temperature resistant glass door gives clear view of baking operations.
Can be taken apart and reassembled,saving space.
When door id open,the access ramp ascends automatically,preventing hot air from leaving and corresponding heat loss.
180C rotating control box can be set to any desired angle.
A clean exquisite design,noiseless running,maximum production in minimum space. The unit reduces labor requirements,and assures best quality products.
High and low two speed fan suitable for any kind of proudct,such as cookies,toast,hamburger buns,croissant,French
bread, cake and similar products.
Fitted with all kinds of European and Taiwanese baking trays.
Fully automatic safety alarm and anti-burst system.
---
金興餐飲廚房設備工廠經營餐飲機械設備製造已有十餘年,是一個專業的研發、設計餐飲機械設備用品團隊,涵蓋的餐飲設備種類齊全,秉持著「專業製造、用心服務」的精神,提供優良產品完善的售後服務。
金興餐飲廚房設備(Jin Xing Catering Equipment)擁有專業維修技師,隨時竭誠為您服務。
Professional manufacturing, sincere service
Providing excellent products and comprehensive after-sales service
Jin Xing Catering Equipment's expertise is in developing and designing a comprehensive range of catering equipment. With over 10 years of experience in manufacturing catering equipment, Jin Xing Catering Equipment provides excellent products and comprehensive after-sales service in the spirit of "professional manufacturing and sincere service".
Jin Xing Catering Equipment's professional repair and maintenance engineers are always at your service.
台北服務區


行動:0932265747
E-mail : a31734393@yahoo.com.tw
地址:新北市永和區民族街81巷34號

宜蘭服務區

電話:(03)950-8750
行動:0932265747
傳真:(03)950-8746
E-mail : a31734393@yahoo.com.tw
地址:宜蘭縣五結鄉季水路69號